Park(ing) Day Festival
September 18, 2021
Walnut Street between 9th and 12th Street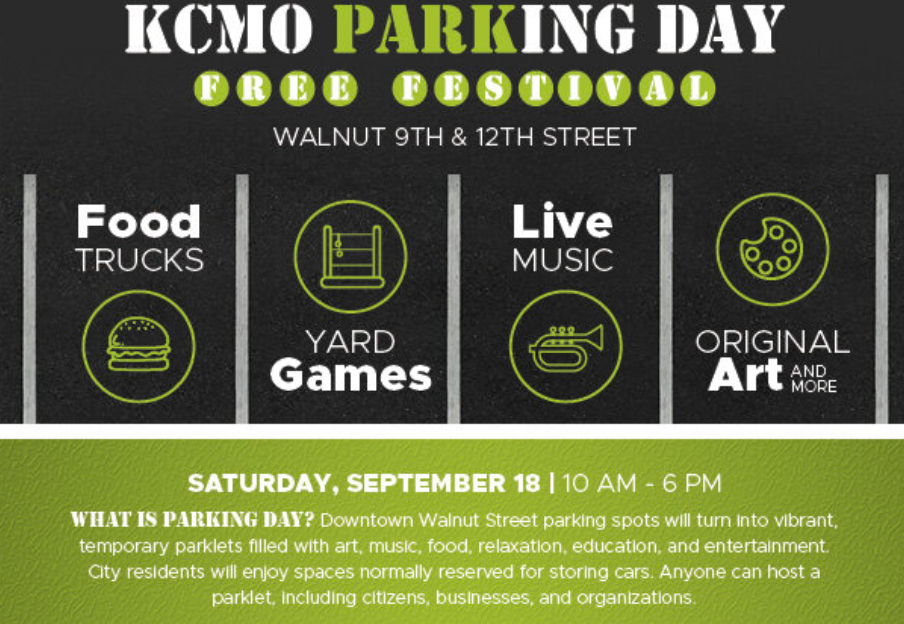 Join your Cordish Living Team at the Downtown Neighborhood Associations PARK(ing) Day Festival on Saturday, September 18!
During KCMO's block party downtown, Walnut Street parking spots, between 9th and 12th street, will turn into vibrant, temporary parklets filled with art, music, food, relaxation, education, and entertainment. City residents will enjoy spaces normally reserved for storing cars.
Follow the link below for more information on this FREE event!