National Pancake Day with Chris Cakes
September 26, 2021
Two Light Demo Kitchen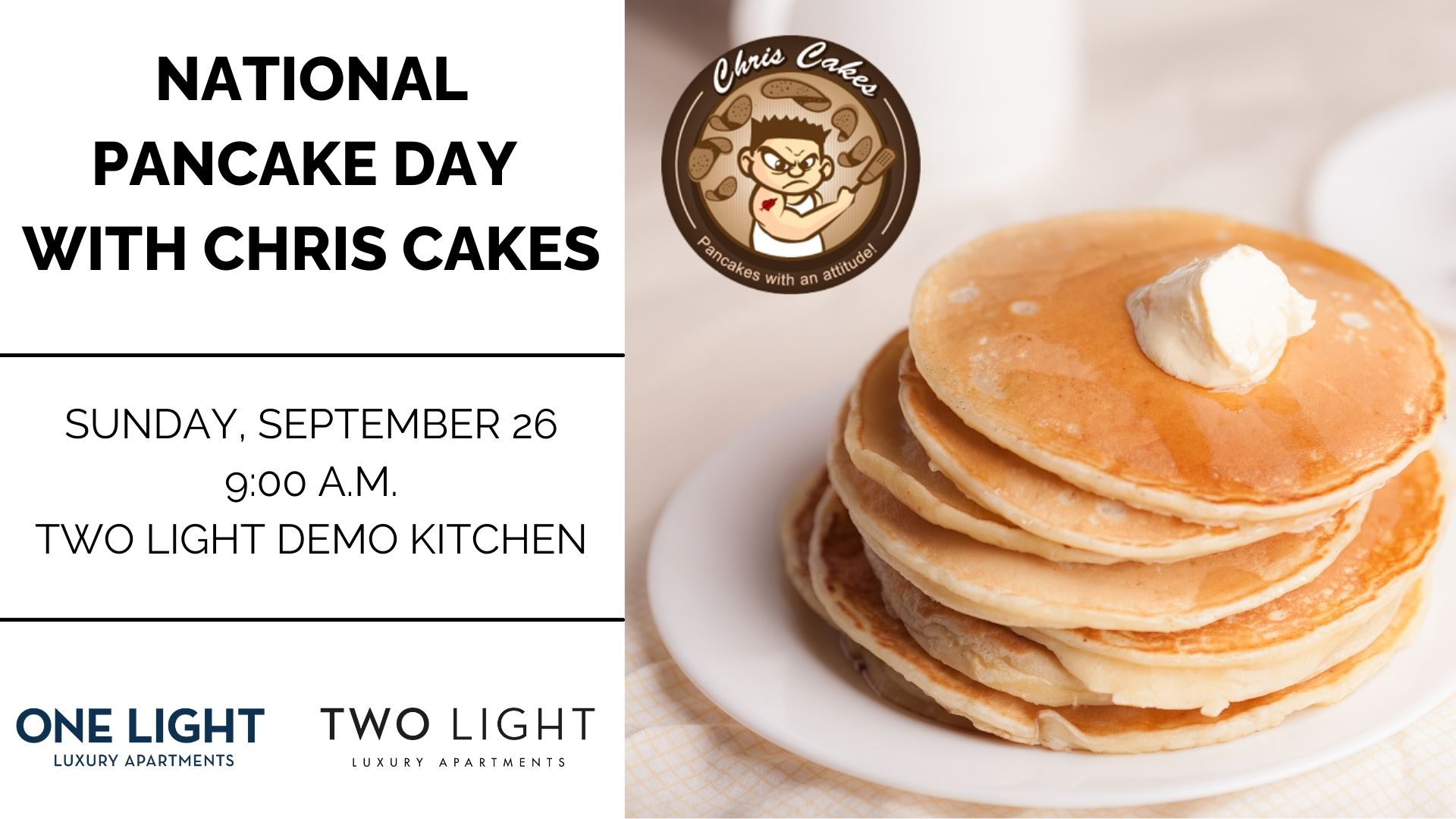 Celebrate National Pancake Day in the Two Light Demo Kitchen on Sunday, September 26 from 9 a.m. - 11 a.m. with Chris Cakes!
About Chris Cakes:
Chris Cakes started out in 1969 by Loren Christiansen in the small town of Pocahontas, Iowa. A scrappy young engineer by the name of Steve Hamilton picked up the spatula and took it to Louisburg, Kansas, just a couple good flips south of Kansas City in 1984.
Working 3 jobs to make ends meet, Steve continued flipping pancakes on the weekends until his little part-time pancake hobby morphed into a full-time family flap-jacking venture. From 1990-current, Steve has turned flipping pancakes into a thriving small business with 5 full time flippers and 5 part time flippers allowing Chris Cakes to be enjoyed morning, noon, and night around the KC area.